Chapter Activities Calendar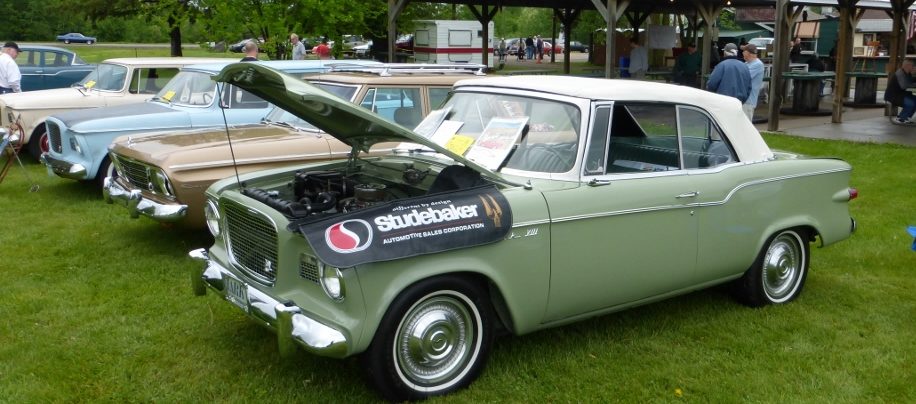 May 13 – Get The Cars Out! 11 am – 1 pm, Davanni's, 3015 Harbor Lan N, Plymouth, MN. Pizza will be served! Details in a future newsletter. Q: Steve, 651-788-2961
May 29 – Memorial Day Car Show!, Blacksmith Lounge, Hugo, MN. Q: Steve, 651-788-2961
June 23-25 = Back To The Fifties. Minnesota State Fairgrounds.
July (tbd)
August 12 – International Drive Your Studebaker Day. Pioneer Park. Details to follow.
August 26 – North Star Event. The Rassetts. 12 noon – 4 pm. 2174 70th St, SW, Montrose, MN. Donuts, coffee and popcorn. No lunch.
September 4 – Labor Day Car Show. Blacksmith Lounge, Hugo, MN. Q: Steve, 651-788-2961
September 12th–16th 2023. SDC International Meet. Manitowoc, WI. The Meet Hotel (Holiday Inn) – 920-682-6000. See Turning Wheels for more information www.sdcmeet.com.
September 30 – North Star Event.Motorplex. Hosted by Kris and Bob Krowech
October (date tbd) – 
November 11 – North Star Event – Pizza Ranch, 19141 Freeport St., Elk River. Q: Steve, 651-788-2951
December 2 – Christmas Party. Josephs Grill, 140 Wabasha St., St. Paul, MN. 11
CLICK HERE for the Google map to Mikes Em-Pour-E-Yum!
PLEASE REMEMBER TO BRING YOUR OWN LAWN CHAIRS TO OUTDOOR EVENTS. ALSO REMEMBER TO ALWAYS PLACE YOUR FIRE EXTINGUISHER BY YOUR LEFT FRONT TIRE!
CULVER'S CAR SHOWS  – 
• Monticello – First Wednesday of the month. May 6 – Sep 2, 5 p.m. – 8 p.m. Info: 763-295-9536
• Buffalo – Third Wednesday of the month. May 20 – Sep 16, 5 p.m. – 8 p.m. Info: 763-682-5483 CANCELLED
• Anoka – Third Thursday of the month. May 21 – Sep 16, 5 p.m. – 8 p.m. Info: 763-323-6566
• Albertville – Last Wednesday of the month. May 27 – Aug 26, 5 p.m. – 8 p.m. Info: 763-497-1042 CANCELLED