Chapter Activities Calendar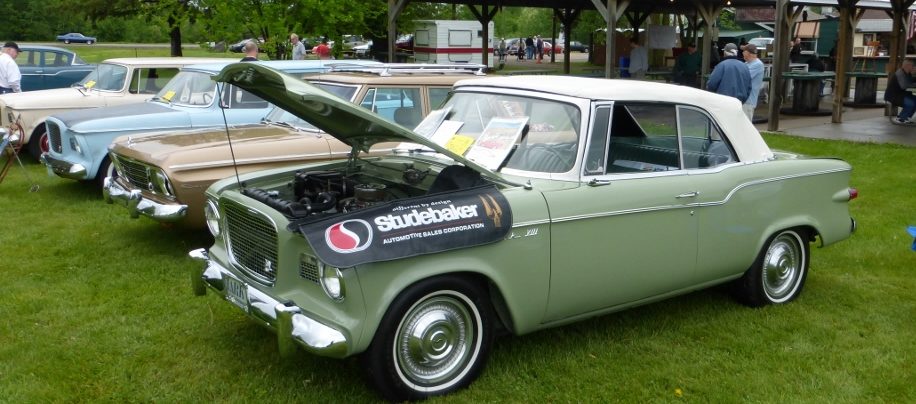 January 25  – North Star Annual Meeting. 11:00am-3:00pm. Dehn's Country Manor. 11281 Fernbrook Ln N Maple Grove, MN 55369. Lunch served at noon Contact Bob Waitz 952-239-3248. CLICK HERE FOR THE FLYER
February 8 – North Star Chapter Meeting. 11:00am-1:00pm. Josephs Grill. 140 Wabasha St. S. St. Paul MN 55107
Contact Steve 651-788-2961
March 14- North Star Chapter Meeting 11:00am-1:00pm. Culvers 4004 Silver Lake Road NE St. Anthony, MN 55421. Contact Steve 651-788-2961
April 11 – North Star Chapter Meeting 11:00am-1:00pm. Lacasita Mexican Grill 1925 Perimeter Drive Roseville, MN 55113. Contact Steve 651-788-2961
May 9 – Get the Cars Out 11:00 am Davanni's Pizza,
3015 Harbor Lane N Plymouth, MN 55447 just west of 494 and Hwy 55. Club will provide pizza and beverages. Contact Steve at 763-635-2340.
May 24 – Memorial Day Show SETUP. 8:00am. Quick overview and hang signs.
May 25 – 46th Annual Memorial Day Car Show Blacksmith Lounge
June 19-20-21 – MSRA Back to the fifties MN State Fair Grounds
June 27 – North Star Chapter Meeting Chanhassen MotorPlex
8150 Audubon Rd Chanhassen, MN 55317 Details in future NL
July 18 – North Star Chapter Meeting Mike and Jan Rassett's 2134 70th Street SW. Montrose, MN 55363.
Open house 11am – 4pm. No lunch, just coffee, water, soda, rolls and popcorn.
August 5-8 – 56th IMS SDC International Meet, Chattanooga TN. www.sdcmeet.com for meet details and online registration.
PLEASE REMEMBER TO BRING YOUR OWN LAWN CHAIRS TO OUTDOOR EVENTS. ALSO REMEMBER TO ALWAYS PLACE YOUR FIRE EXTINGUISHER BY YOUR LEFT FRONT TIRE!
OTHER CAR SHOWS:
"Run To The Rapids" Car Show. 2020 details to come. Typically held in August. Contacts: Dave, 218-252-0468 or Sheldon, 218-252-0360.
North St. Paul Friday Night History Cruze. Every Friday night, June thru September 20th. 6 p.m. – 1- p.m.www.historycruzer.com/calendar.htm
Anoka Classic Car Show. Saturdays, beginning in May thru September. See website for specific 2019 dates and details. www.anokaclassiccarshow.org/index.html
CULVER'S CAR SHOWS  – 2019
• Monticello – First Wednesday of the month. May 6 – Sep 2, 5 p.m. – 8 p.m. Info: 763-295-9536
• Buffalo – Third Wednesday of the month. May 20 – Sep 16, 5 p.m. – 8 p.m. Info: 763-682-5483
• Anoka – Third Thursday of the month. May 21 – Sep 16, 5 p.m. – 8 p.m. Info: 763-323-6566
• Albertville – Last Wednesday of the month. May 27 – Aug 26, 5 p.m. – 8 p.m. Info: 763-497-1042